Register ProxKey Token – Desktop Utility
Why token registration is required ? 
ProxKey Token Registration is required for authentication of the user in the event when USER PIN of the token is locked or not known to the user. The user can reset the USER PIN of the token by following article – Reset ProxKey User PIN. This method of authentication is in accordance with the CCA (Controller of Certifying Authority) guidelines 'Security Requirements for Crypto Devices' dated May 2, 2018
How to register Token  ?
ProxKey Token support 2 modes of registration
Registration Mode
Verification
Conditions for Registration
KYC Mode Registration
Verify Certificate KYC
* Token should have a digital signature certificate

* User must verify the mobile number used while procuring the digital signature
PIN Mode Registration
Verify Token User PIN
* Token must be registered at the time of purchase

* USER PIN verification is required for token registration
What are the Pre Requisite Software ?
.Net Framework 4.7.2 must be installed on your computer
Steps to register Token – KYC Mode
Install the latest Software Version 5.0 or above – Download Here
Connect your token to computer
Locate 'Register PROXKey.exe' Icon on Desktop and open it
Select 'KYC Mode Registration'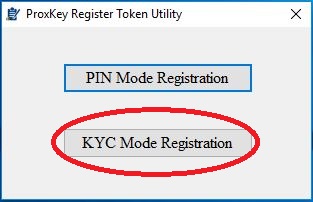 Your Digital Signature Credential will be listed here. Enter the same mobile number which is used for digital signature registration. You also need to enter the Email ID (Any email ID can be used) & click 'Verify & Register'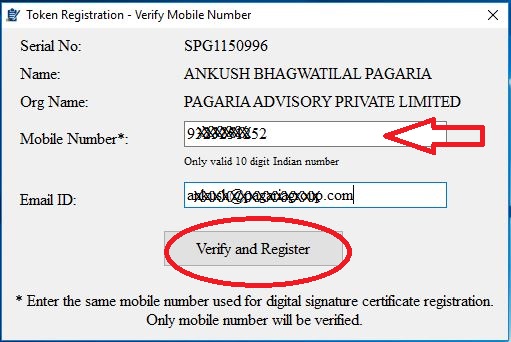 Wait for 2-3 seconds while we match your credential with certificate

If your are credentials are matched, Token will be registered successfully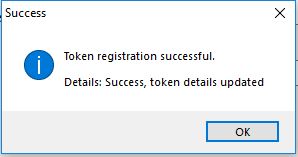 Steps to register Token – PIN Mode
Install the latest Software Version 5.0 or above – Download Here
Connect your token to computer
Locate 'Register PROXKey.exe' Icon on Desktop and open it
Select 'PIN Mode Registration'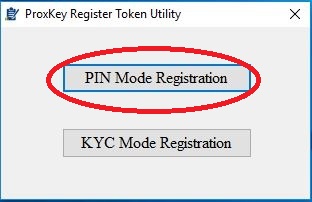 Enter the Email ID & Mobile number you want to register. Email ID & Mobile number should be of unique and Click on OK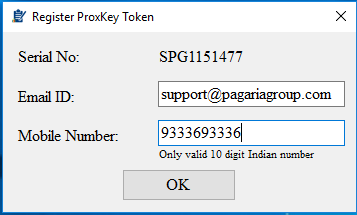 Validate the token USER PIN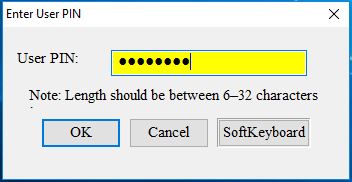 Your token is now registered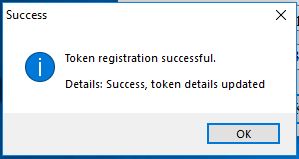 Important Note :
In case you are not able to register using any of the above methods, you can opt for manual registration by sending signed copy of 'ProxKey Token Registration form (Download Here)' to support@pagariagroup.com along with supporting documents. This may take 24-48 working hours and subject to verification