Register ProxKey Token – Online
You can register a ProxKey Token online on www.manage.cryptoplanet.in
Why token registration is required ? 
ProxKey Token Registration is required for authentication of the user in the event when USER PIN of the token is locked or not known to the user. The user can reset the USER PIN of the token by following article – Reset ProxKey User PIN. This method of authentication is in accordance with the CCA (Controller of Certifying Authority) guidelines 'Security Requirements for Crypto Devices' dated May 2, 2018
When to register ?
Token must be registered immediately after purchase of token
What are the conditions to register ?
User must know the USER PIN to register the token
Unique Email ID & Mobile number should be used to register the Token
Steps to register Token – Online Token Management Portal
Install the latest Software Version 5.0 or above – Download Here
Connect your token to computer & keep it connected throughout the registration process
Open Website www.manage.cryptoplanet.in (This is the URL for ProxKey Token Management Portal)
Click on  'Register Token (PIN) – You would require to validate TOKEN USER PIN for registering token using this option
Token Serial number will be auto detected. Enter Your Email ID & Mobile number. It should be a unique value and not previously used on the portal. Once you enter IT, Click on  button 'Verify PIN & send OTP'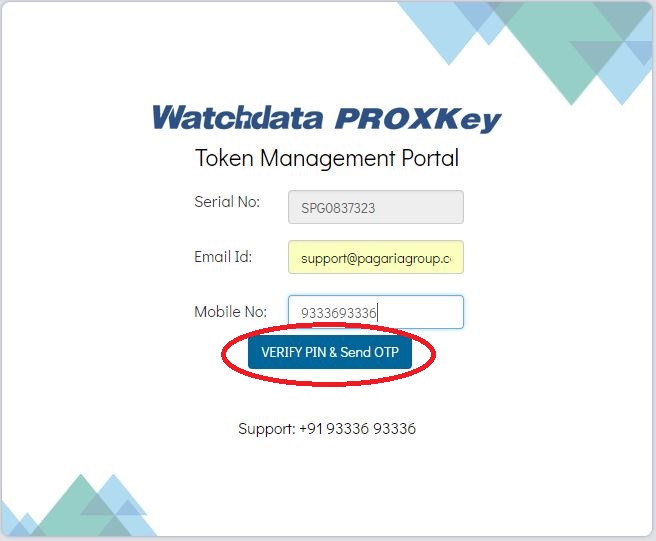 You will be prompted to validate 'TOKEN USER PIN' –> enter the correct USER PIN and click on OK.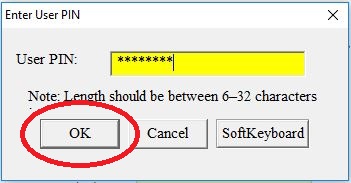 Enter & Validate the OTP received on your mobile –> Click on proceed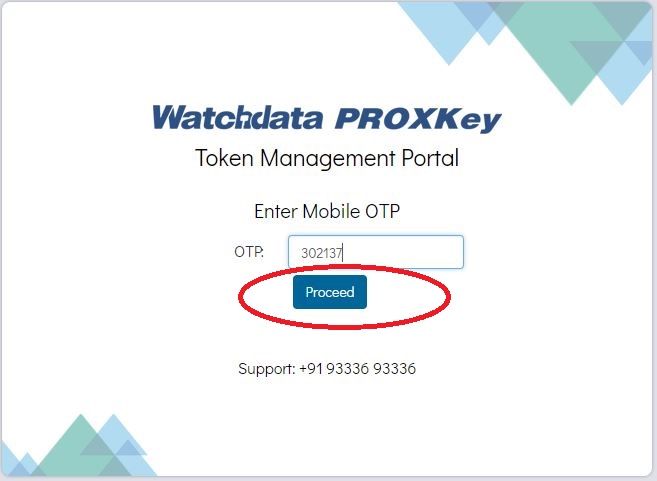 Token registration is successful