MOBILE VERIFICATION
Mobile number verification is mandatory for issuance of all class 2 and class 3 certificate (refer article"Types of Certificate") as per the CCA guideline.
SafeScrypt supports mobile verification by two modes.
SMS Based
Call Center Based
This article will explain you in detail how to complete Mobile verification by both SMS & Call based method. Mobile verification process can be initiated any time between enrollment of certificate and download of certificate (download of certificate will happen POST mobile verification only)
SMS BASED VERIFICATION:
Once the Enrollment is complete on the SafeScrypt Enrollment link the , subscriber received a message on the mobile number entered during the enrollment
Subscriber should send confirmation in the format as under to number +919900014440  or +919611165869 or +919740008888
<Request ID><space><email ID> confirmed

For example, If the request ID is '6808002' & Email is 'nikhil007@abc.com'
so our message format will be as under
6808002 nikhil007@abc.com confirmed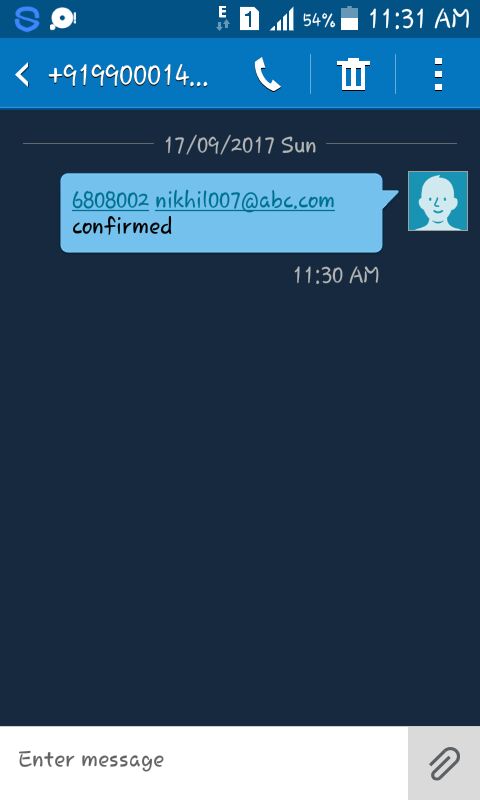 If the SMS format is correct the subscriber will receive a return confirmation message stating that the certification is complete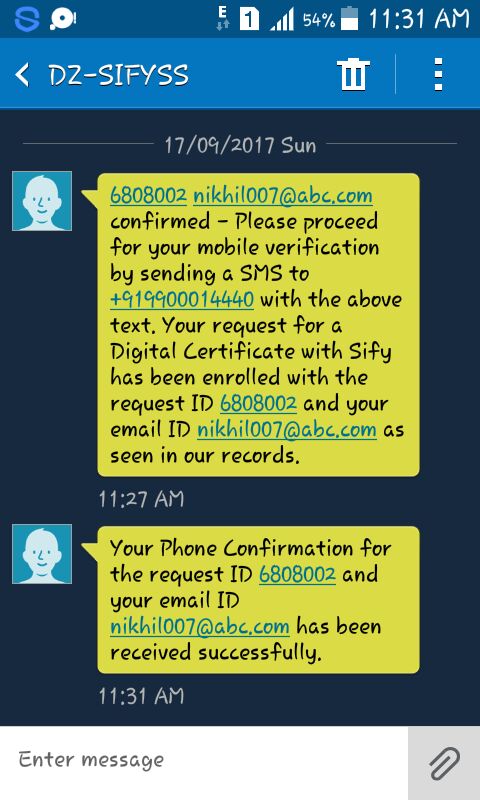 Verification is complete only when a confirmation message is received
CALL CENTER BASED VERIFICATION
SafeScrypt offer inbound call center based verification for its subscriber where the verification is done in real time by verification officers over the call.  TollFree number for subscriber mobile verification is 1800 419 2929 and press extn 8. Call based verification is operational on Monday to Saturday from 9am to 8 pm excluding national holidays.
Subscriber should call from his mobile number used for enrollment on TOLLFREE number 1800 419 2929 and press extension 8. Alternate number is  044-66800000 extension 8
A Verification officer (VO) will shortly attend your call and verify you Name, Email Address & Organization (Optional – required only or ORG Certificate)
Subscriber should reply with the same details used for enrollment to the verification officer over call
If all details are correct the VO will mark your DSC Application are "Mobile Verified"