Important steps involved in MCA Filings are digital signature registration (role check), PDF E form Signing and finally uploading the digitally signed E Forms on the portal.
While performing these steps , users may face technical problems/ errors at any other this stages due to incompatible software version.. This articles lists all such common error and their solutions.
USERS ARE REQUESTED TO USE INTERNET EXPLORER 10 & ABOVE FOR USING DIGITAL SIGNATURE AND FILINGS ON MCA PORTAL
Error 1 : Windows Cryptographic Service reported an Error – Error Code : 2148073511
Indicative Solution
- Upgrade the ProxKey token drivers for windows from www.support.cryptoplanet.in or refer article "update driver"
---
Error 2: At the time of DSC Registration (Role Check), it shows 'Enter Smart Card'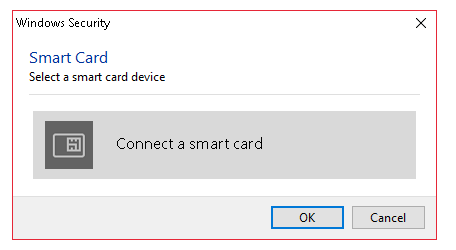 Indicative Solution
Click on cancel 3-4 times and after this the certificate shall be detected

---
Error 3: After DSC REgistration (Role Check) error appears 'Certificate has not been selected'

Indicative Solution
– Remove your existing Java Version and Install Java 8 -32 bits 8 u 92 – download here – Add www.mca.gov.in to Internet Trusted Sites & Java Exception Site. This can be simply done using utility from ProxKey USB Token. Refer article 'Cofigure Java & Internet Settings'
---
Error 4 : While Selecting Certificate for Role Check " Please start the EM Signer"

Indicative Solution
– Upgrade your Java to the latest Version – Click here to download & upgrade
– Install "MCA Signer" Utility – Download Here . After Installation close all the browsers and restart your system