PROXKEY SIGNER INSTALLATION
ProxKey Signer Suite is a combination of 3 softwares PDF Signer, Office Signer and File Signer which helps you to digitally sign file with the help of a digital signature in ProxKey USB Token. For more details on ProxKey signer you can visit the website www.proxkeysigner.com
ProxKey Signer (Limited Version) is inbuilt in the ProxKey USB Token management utility to provide access to ProxKey users of this software FREE*
To Install ProxKey Signer , follow the Steps mentioned below:
Connect the token , locate "WD ProxKey" Icon on the desktop and double click on it to launch the token management utility
Select "HELP" and Click on "PDF Sign Tool" on the right hand side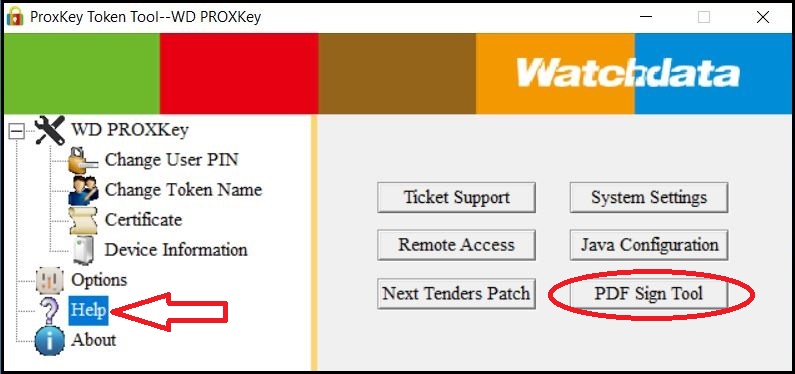 It will show a notification "ProxKey Signer does not exist, now start downloading and installing". Please wait for 30-60 seconds for the software to download depending upon your internet speed

Installation screen will appear –> Click I Agree –> Next –> Next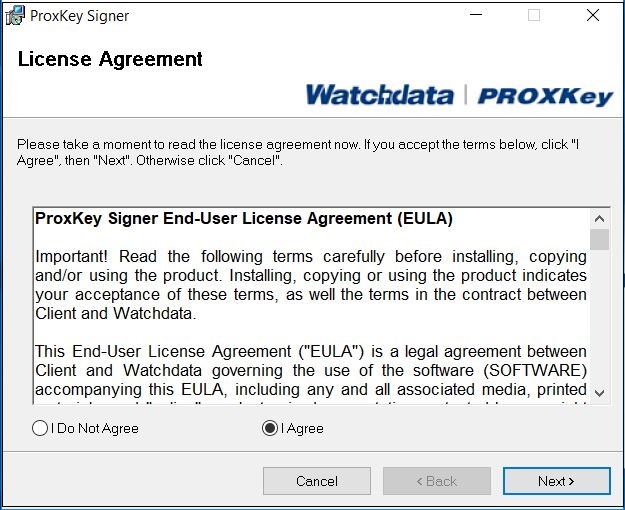 Once Installation is complete click on "CLOSE"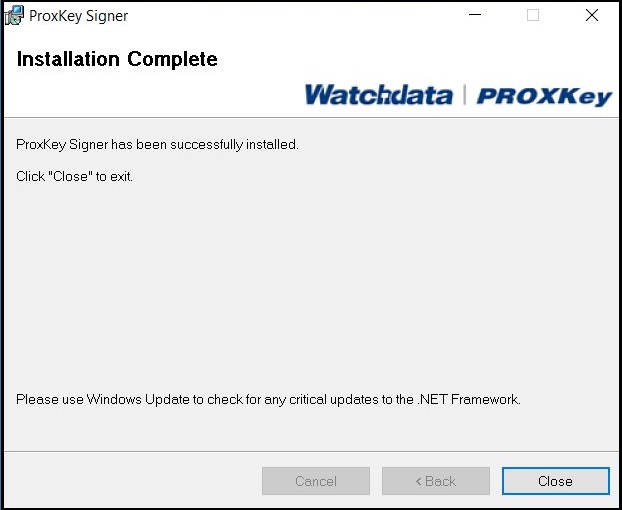 You can launch ProxKey Signer from Icon created on Desktop or "HELP" option of the token management utility

PDF Signer, Offce Signer & File Signer software shortcuts will be launched. You can click any of the software you want to work on.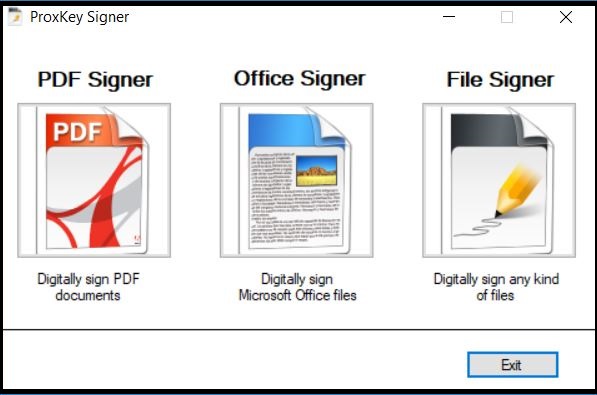 * Note:  ProxKey Signer (Limited Version) is FREE for all ProxKey Token users. There is no limitation on the number of days or number of files you sign. This version of ProxKey Signer can be only used with ProxKey Token and will not support signing with any other token brands.
To check more benefits of ProxKey Signer check out this video