ProxKeytokens have automatic update feature, where in when the new software is released for the tokens it will be uploaded in the FTP. The installed driver or middle ware periodically checks the FTP if any new update is available and if any new release is found it will automatically prompt for update. following are the steps involved in driver updation
When ever you connect token to the computer and open the driver it will prompt you for software update if there a new update available. you have to ensure that you computer is connected to internet before updating the drivers. Click on OK and the new software will be downloaded automatically
After the download has been completed it will prompt "The ProxKey token tool will be closed". Click on OK and wait for few minutes to begin the driver installation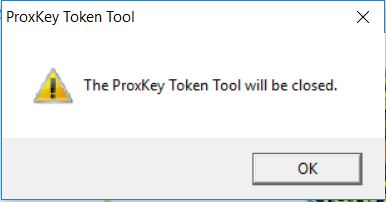 Installation window appears and copies necessary file to program files.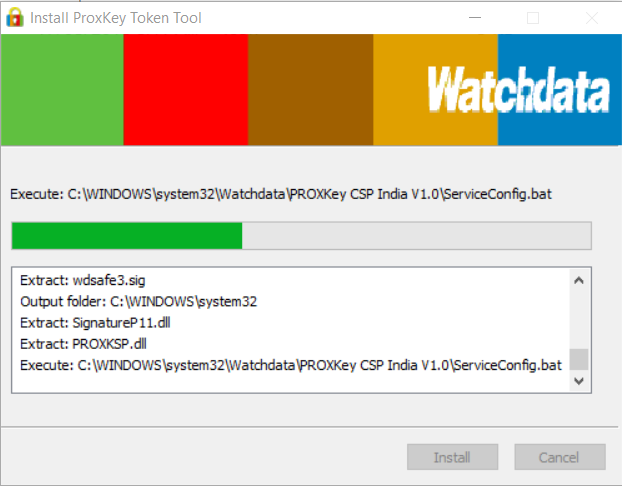 Click on finish to complete the installation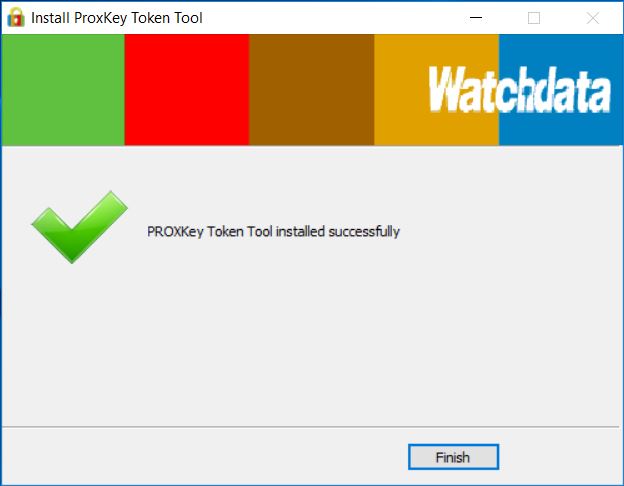 If the token does not prompt for Software update automatically you have to manually update the drivers as per procedure below
Locate the "WD ProxKey" Icon on the desktop and click to open the ProxKey user interface

Go to "Options" menu and on the right hand side it will show as "Your ProxKey Token Tool is not the Latest" . Click on update and wait for few seconds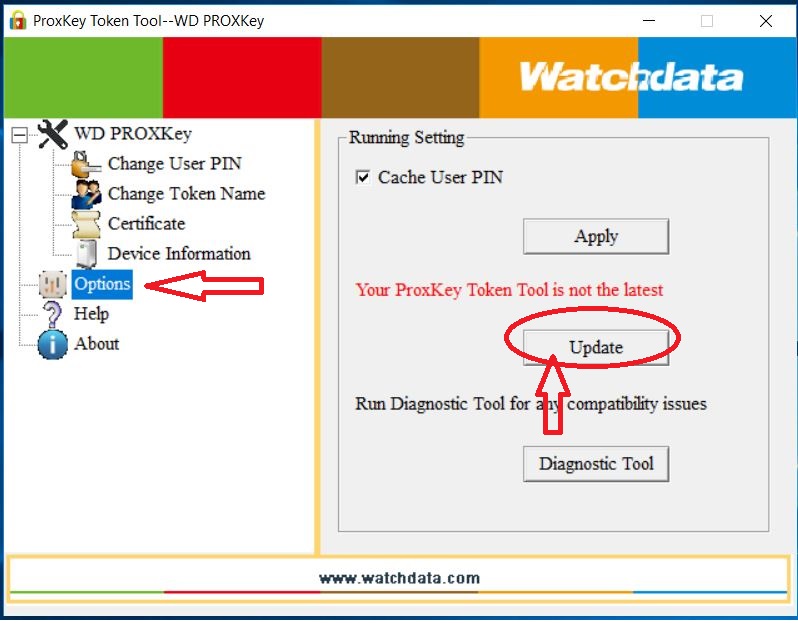 The utility will prompt for confirmation "Do you want to update your ProxKey Token Tool" .Click on "OK"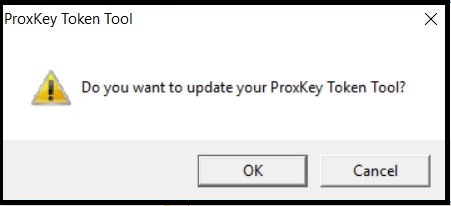 There will be a prompt message "ProxKey Utility will be close" – Click on "OK"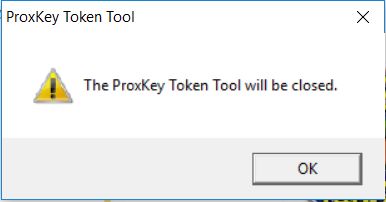 Installation for updated driver begin. Click on Finish to complete the installation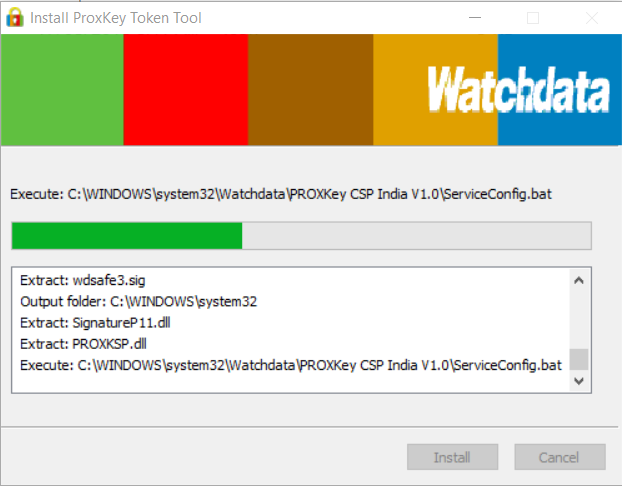 If you still face problem in updating the driver, you have download the latest drivers from https://support.cryptoplanet.in/downloads.php . Latest drivers for all operating systems are updated here and u can manually download and install the new driver. The new installation setup will automatically replace any old drivers in you computer.
ProxKey Exclusive Driver Update Feature