You can export .cer files to provide certificate copies and details to tender portal, FIU, Cersai, Application vendor, and other vendors. Although you cannot export the digital certificate from the token, you can export the cer file.
PROXKey has a smart option where you can simply click on export and view the .cer file on your desktop in 5 seconds.
This article will help you how to manually check your certificate validity. Following steps needs to be followed
Connect the token , locate "WD ProxKey" Icon on the desktop and double click on it to launch the token management utility
Click on "CERTIFICATE" Option . All the certificates stored in the token will be listed under " USER CERTIFICATE" . Single click on any of the certificate to SELECT the certificate and click on Export.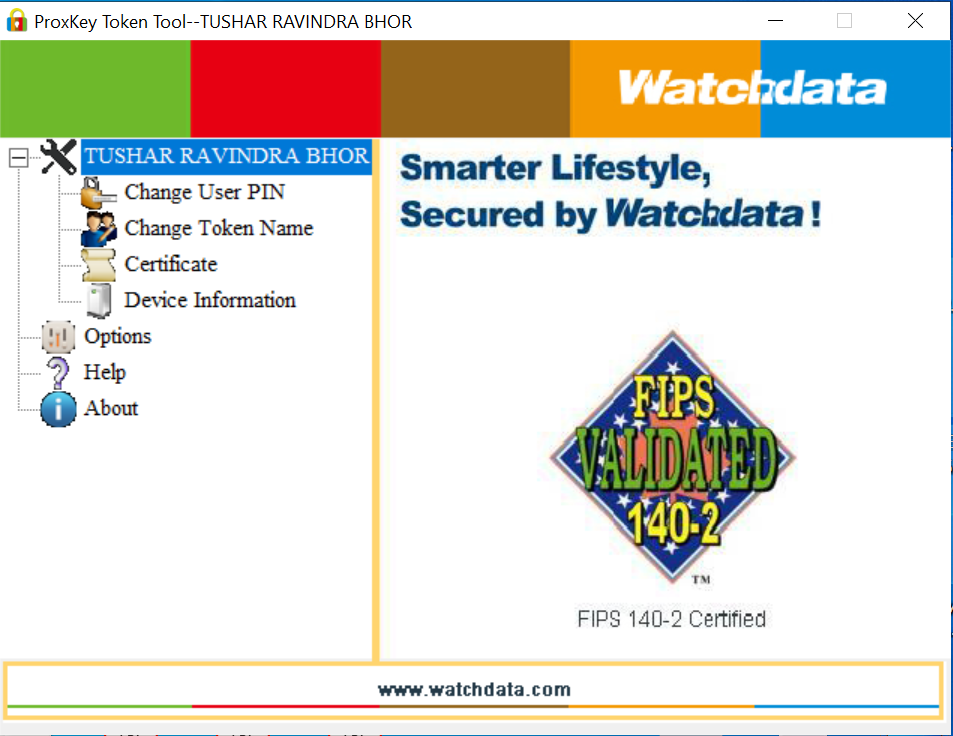 Click on the certificate tab, select the certificate for which you want to create the cer file, and then click on the Export key button in the bottom middle.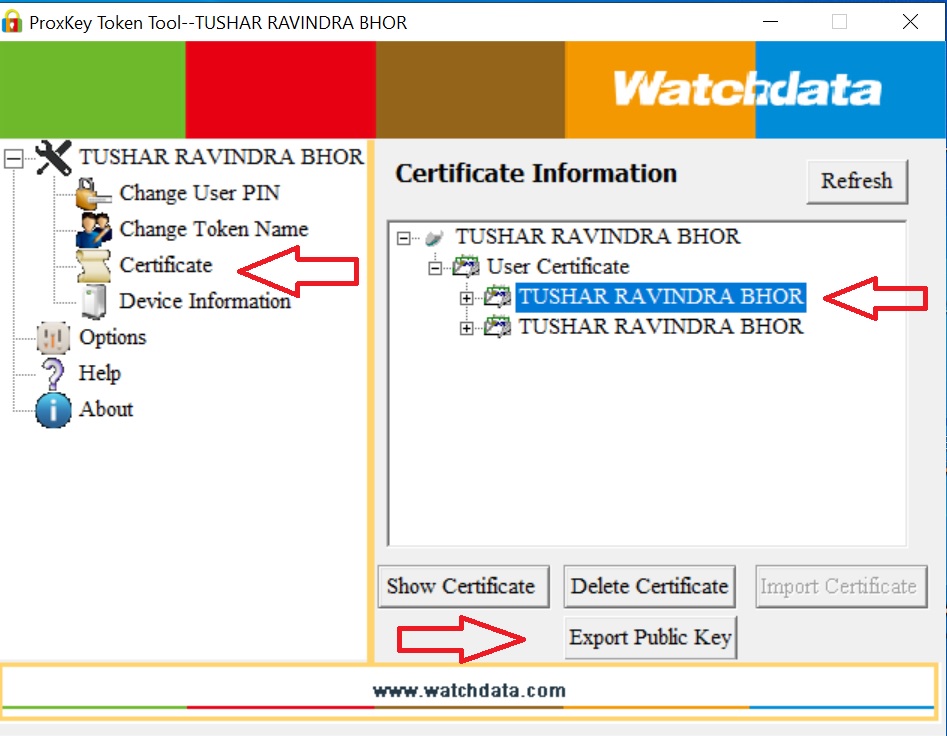 After clicking on Export key, you will be able to view the certificate cer file in 3 seconds.